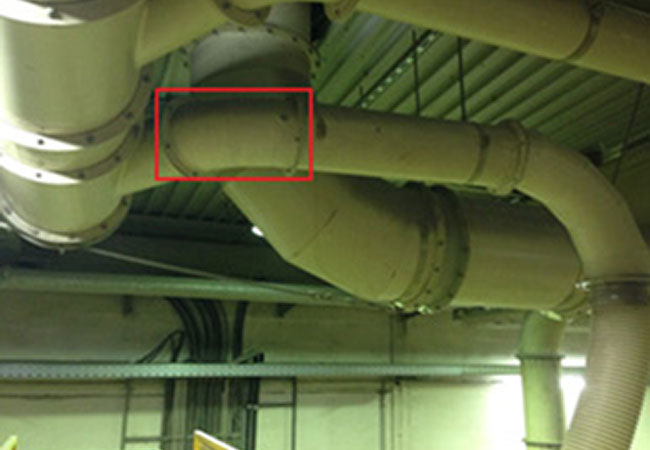 User report PUCEST pipe bend
A defective pipe elbow on the suction system of a saw – which was very quickly ground through by the aggressive dust or the specially applied protective coating was damaged.
The new original Pucest elbow has significantly improved the service life. This has saved repair, downtime, and personnel costs for maintenance. The fast and uncomplicated delivery time is praiseworthy.