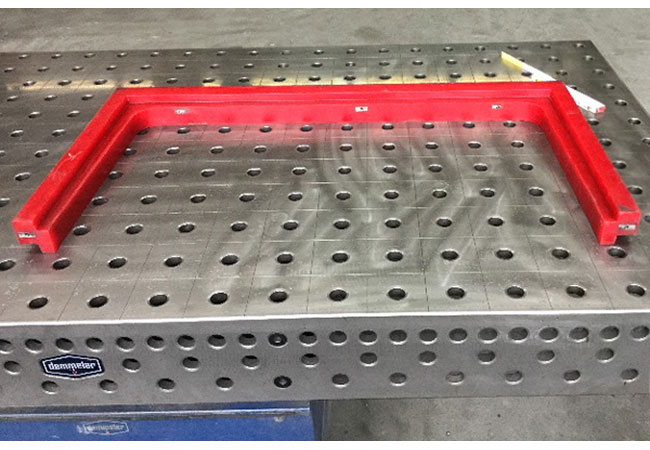 Use of PUCEST in the vibro-press process
In our vibro-press manufacturing process for the production of concrete light wells, the tops are pressed in with the help of a hardened steel top sleeve. This top sleeve, with dimensions of 100 x 50 cm, has a price of 4500,00 € and must be replaced every 2 months (approx. 3000 cycles).
Apart from the price and the long delivery time, the noise was a big factor. We started the experiment and sprayed a top sleeve with PUCEST. After we found that the effect was super (no more buildup and clean surfaces), we contracted PUCEST protect to manufacture these top sleeves.
Current situation
Price for new upper sleeve: 1200,00 €
Holding time: 10000 cycles
Noise level: decreased by 20 Db