The PUCEST Honeycombsystem
PUCEST honeycombs were developed for lining vessels and hoppers.
The honeycombs have a width across flats of 450mm and are available in thicknesses from 10 – 50mm. The Shore hardness can be varied between 50° and 95° Shore as required.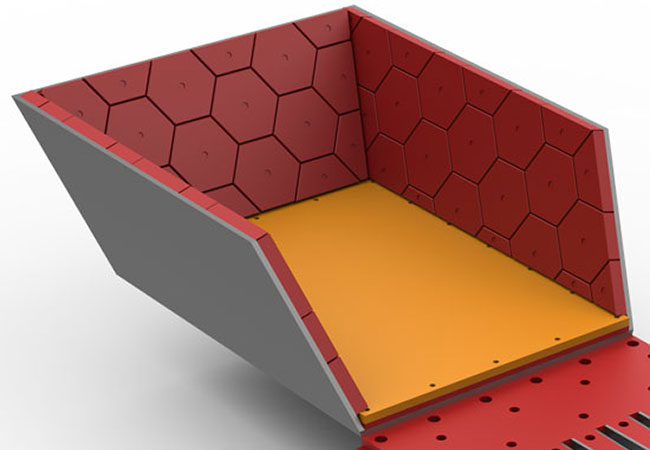 The honeycomb elements are glued to the surface to be protected. Due to the practical hexagonal shape of the honeycombs, there is practically no waste during bonding.
After jointing the honeycombs, an extremely wear-resistant surface with very good sliding properties is created.
The PUCEST honeycomb system can be repaired independently with little effort using PUCEST Tix.
Example of use
PUCEST honeycomb as partial lining in the aggregate weigher