PUCEST Matrices
Matrices made of PUCEST in various Shore hardnesses.
Advantages of PUCEST matrices
long service life due to high wear resistance
good abrasion resistance
resistance to moisture
resistance to oils and greases, mixer protection
low temperature sensitivity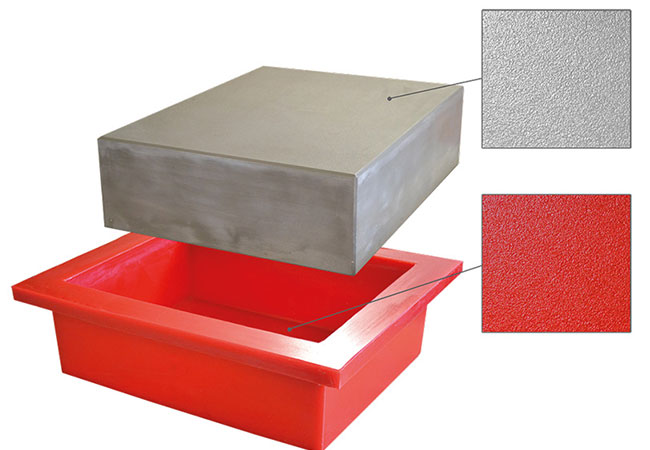 PUCEST® wear protection parts
Almost all wear protection parts can be made from PUCEST®. From gripper bars to impact bars to buffers.