PUCEST Self adhesive wear plate
With solvent-free adhesive layer
Fullyflxed bonding with wear-resistant PUCEST plates for sandblasting systems and bulk material conveyors
The adhesive plate consists of 3 layers
1. a protective film for the adhesive layer
2. solvent-free adhesive layer
3. PUCEST plate (wear layer)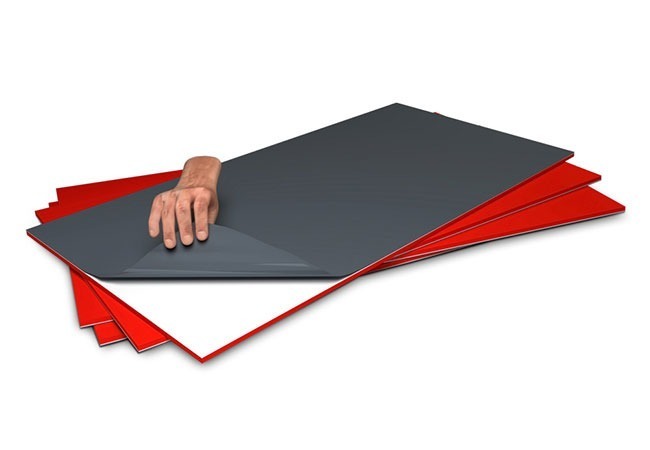 Material finishes
| | |
| --- | --- |
| Dimensions: | 550 x 850 mm |
| Thickness: | 3 – 20 mm |
| Shore hardness | 25° – 90° Shore |
Put an end to unplanned plant downtime and high downtime costs
Our innovative new development not only offers you first-class wear protection, but is also easy to process and handle. Depending on the size, the adhesive plates can be attached very easily. What do you have to do? Before mounting the plate, the base body must be prepared metal bright. After that, simply peel off the protective film piece by piece and you have a self-adhesive PU plate that can be easily and quickly attached to the pre-treated base body.
Advantages
solvent-free bonding
quick and easy mounting/fixing to the base body
easy cutting by means of a cutter knife
good abrasion resistance
repairable by PUCEST TIX
long service life due to high wear resistance
temperature resistance up to 80°C
resistance to oils and greases
absolute UV and water resistance
can be disposed of with household waste without any problems
Full-surface bonding is so easy!
– Step by step –
Always prepare the base body with bare metal