The PUCEST plate with perforated plate insert
Available types
Anti-stick (A Ha)
Anti-microbe
with steel, aluminum or stainless steel perforated plate with steel back or steel core
also as Magnopur version
Processing
PUCEST panels can be cut to shape with any jigsaw and thus screwed as a lining.
Also a rolling, rolling or edging of the plates for the desired application purposes is no problem. For example, rolled segments for hoppers, shells for pipes, or edging for belt linings. The shaped lining plates are simply bolted to the base body.
Due to the screw connection, no bare metal cleaning of the plant part to be lined is necessary.
Mounting
Assembly example
Here you can see the assembly of the lining of a hopper with PUCEST wear plates with perforated plate insert: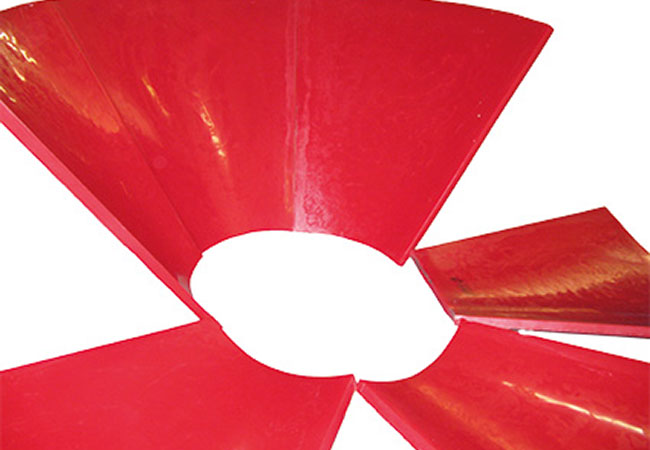 The funnel segments were cut to size and laid ready.
The liner is clamped into the hopper.